689915 Spare Parts 0.64 JAW INSERT DIAM 114MM (DRILL PIPE ) 7505239
Product Detail
Product Tags
Our company introduction:
Established in 2011, JUNTAI is a company dedicated to making and selling after-market spare parts for Sandvik and Epiroc mining engineering machineries. Its parent company, Jinjiang Wantai, was established in 1989, with a plant area of 10,000㎡, and its products have passed the ISO9001:2015 quality system certification. Yunnan Wantai, a subsidiary of the parent company, is one of the largest companies selling drilling rigs in southwest China.
We are always in pursuit of "keeping the equipment working, reducing the cost of spare parts and providing them quickly", and have more than 30 years' experience in providing mining machinery spare parts, not only making and selling high-quality JUNTAI spare parts, but also offering OEM and original spare parts.
Adhering to the business philosophy of "quality first, customer first, integrity-based", Juntai has won the trust of customers with high-quality, low-price products and perfect after-sales service. We look forward to working with you to win the future!
Our product range:
1.Rock Drill Spare Parts
Core part of drilling rig, let you be free from trouble back
We can provide Juntai or original rock drill parts. No matter what brand you choose, you don't have to worry about the incompatibility between different brands, which means that the original productivity of rock drill could be maintained after maintenance.
2.Drilling feed spare parts
Low price and high quality
We are good at making polyurethane, aluminum and metal structural parts, and our production department could guarantee the quality of our products by strictly controlling the quality of raw materials and the tooling accuracy.
3.Undercarriage spare parts
Better wear-resistance and longer warranty
Chain rails, supporting wheels, guide wheels, gear rings and track plates are specially made for the rigs, and forging and casting are our main manufacturing processes.
4.Seal kit / Modification kit
Faster and convenient maintenance of equipment
We can determine the spare parts required for 400 to 1000 hours operation of your equipment with only one part number. All spare parts are made in strict accordance with the host machine standard.
5.OEM spare parts
Same quality with original
Juntai also can offers a wide range of high quality OEM products including cabin, hydraulic system and electrical cabinet accessories.
Here are some of our spare parts:
| | | | | |
| --- | --- | --- | --- | --- |
| 3115295000 | 10.7 | FRONT PART | 7500001 | rock drill |
| 3115211900 | 1.4 | GUIDE | 7500002 | rock drill |
| 3115188100 | 0.3 | ROTATION CHUCK BUSHING GUIDE | 7500003 | rock drill |
| 3115296800 | 1 | SLEWING DRIVE BUSHING | 7500004 | rock drill |
| 3115296801 | 1 | ROT.CH.BUSHING | 7500005 | rock drill |
| 3115082100 | 1.6 | SHAFT | 7500006 | rock drill |
| 3115297100 | 3 | DAMPING PISTON | 7500007 | rock drill |
| 3115212400 | 0.341 | PISTON GUIDE | 7500008 | rock drill |
| 3222324419 | 5.7 | CONNECTING RUBBER PLATE (EXCLUDING ALUMINUM SHELL AND INTERMEDIATE CONNECTOR) | 7500009 | engine |
| 3115211780 | 1.5 | STOP RING | 7500010 | rock drill |
| 3115211781 | 1.5 | STOP RING SPLITTED CPL | 7500011 | rock drill |
| 3128061900 | 0.004 | KEY | 7500012 | Propulsion beam |
| 3161063200 | 0.014 | VALVE | 7500013 | Swivel head |
| 3222188161 | 4.6 | MAIN CARTRIDGE | 7500014 | filter |
| 3222188162 | 6.2 | FILTER SET | 7500015 | filter |
| 3222188164 | 1.8 | SAFETY CARTR. | 7500016 | filter |
| 3222311362 | 0.565 | SPACER | 7500017 | Propulsion beam |
| 3222332987 | 0.212 | WATER LEVEL SENSOR | 7500018 | Hydraulic components |
| 3222319533 | 0.62 | PLATE | 7500019 | Propulsion beam |
| 3222320895 | 0 | CLAMPING BLOCK | 7500020 | Propulsion beam |
| 3222325376 | 1 | FILTER | 7500021 | engine |
| 3176002609 | 0.21 | WATER LEVEL SENSOR=3222332987 | 7500022 | Hydraulic components |
| 3128303930 | 0.06 | SLIDING PIECE | 7500023 | Propulsion beam |
| 3128307488 | 0.06 | SLIDING PIECE | 7500024 | Propulsion beam |
| 3222329227 | 2.7 | VALVE | 7500025 | Hydraulic components |
| 4350265028 | 21 | END PIECE | 7500026 | Swivel head |
| 3222326652 | 0.18 | VALVE | 7500027 | Hydraulic components |
| 4350265008 | 22 | ADAPTER | 7500028 | Swivel head |
| 4350265006 | 22 | HOUSE | 7500029 | Swivel head |
| 3128302553 | 0.25 | BUSHING | 7500030 | Propulsion beam |
| 3128302546 | 0.58 | BUSHING | 7500031 | Propulsion beam |
| 3128302556 | 0.645 | BUSHING | 7500032 | Propulsion beam |
| 3128302561 | 0.54 | BUSHING | 7500033 | Propulsion beam |
| 3128077000 | 4.5 | HOSE DRUM | 7500034 | Propulsion beam |
| 3128078430 | 1.3 | PULLEY | 7500035 | Propulsion beam |
| 3115167100 | 0.301 | PISTON GUIDE | 7500036 | rock drill |
| 3115167200 | 0.241 | PISTON GUIDE | 7500037 | rock drill |
| 3115158200 | 1.6 | DRIVER | 7500038 | rock drill |
| 3222330916 | 15 | RUBBER ELEMENT | 7500039 | engine |
| 3222316982 | 4.9 | RUBBER DISC | 7500040 | Propulsion beam |
| 3161103400 | 9.5 | D45 FLOATING HEAD COVER | 7500041 | Swivel head |
| 3161103300 | 7.3 | D45 FLOATING SHAFT | 7500042 | Swivel head |
| 4350258440 | 23.4 | REPAIR KIT 2H | 7500043 | Swivel head |
| 4350258430 | 4.5 | SPARE PARTS SET | 7500044 | Swivel head |
| 4350258450 | 2.8 | FLOATING HEAD REPAIR KIT | 7500045 | Swivel head |
| 1604045500 | 0.84 | AIR COMPRESSOR GEAR | 7500046 | Air compressor |
| 1604045600 | 5.5 | AIR COMPRESSOR GEAR | 7500047 | Air compressor |
| 4350265041 | 24 | ADAPTER | 7500048 | Swivel head |
| 3222311562 | 8.8 | SPACER RING | 7500049 | frame |
| 3222319183 | 7.3 | IMPELLER | 7500050 | vacuum cleaner |
| 3222327880 | 431.2 | CHAIN ASSEMBLY | 7500051 | Chassis components |
| 3222327913 | 0.223 | CHAIN | 7500052 | Chassis components |
| 3222312980 | 1.3 | CHAIN LINK | 7500053 | Chassis components |
| 3222312981 | 1.4 | CHAIN LINK | 7500054 | Chassis components |
| 3222312982 | 0.667 | DOWEL SLEEVE | 7500055 | Chassis components |
| 3222312983 | 0.652 | DOWEL SLEEVE | 7500056 | Chassis components |
| 3222311145 | 19 | TRACK | 7500057 | Chassis components |
| 3222327883 | 21.6 | TRACK | 7500058 | Chassis components |
| 3222327887 | 114.8 | IDLER GP | 7500059 | Chassis components |
| 3222327901 | 72.8 | IDLER BODY | 7500060 | Chassis components |
| 3222327884 | 8 | CARRIER SPROCKET | 7500061 | Chassis components |
| 3222312292 | 0 | TRACK SCREW | 7500062 | Chassis components |
| 4350265105 | 1 | GEAR WHEEL | 7500063 | Swivel head |
| 4350265045 | 0.85 | STEEL SLEEVE | 7500064 | Swivel head |
| 4350265047 | 0.301 | SEALING BUSH | 7500065 | Swivel head |
| 3222226001 | 41.4 | DRIVE WHEEL | 7500066 | Chassis components |
| 3222327911 | 42 | DRIVE RING GEAR | 7500067 | Chassis components |
| 3222331604 | 0 | WIRE ROPE | 7500068 | Propulsion beam |
| 3222323740 | 7.6 | ROPE | 7500069 | Propulsion beam |
| 3222323657 | 0 | RETURN ROPE | 7500070 | Propulsion beam |
| 3222331632 | 15 | PULL ROPE | 7500071 | Propulsion beam |
| 3222332477 | 20 | RETURN ROPE | 7500072 | Propulsion beam |
| 3222332403 | 5.7 | ROPE | 7500073 | Propulsion beam |
| 3128303527 | 4.2 | DOWEL | 7500074 | Propulsion beam |
| 3128321418 | 1.4 | SPROCKET WHEEL | 7500075 | Propulsion beam |
| 3128314128 | 0 | CHAIN WHEEL ASSEMBLY 3128321418 | 7500076 | Propulsion beam |
| 3216746600 | 1.1 | FLANGE BEARING | 7500077 | Chassis components |
| 3222329039 | 0 | PLAIN BEARING | 7500078 | Chassis components |
| 3222306198 | 0.08 | DIAPHRAGM | 7500079 | filter |
| 3222326549 | 0.135 | VALVE | 7500080 | Hydraulic components |
| 3222326529 | 0.135 | THREE WAY VALVE | 7500081 | Hydraulic components |
| 3217052800 | 2 | RUBBER HOOD | 7500082 | Propulsion beam |
| 9110999643 | 0.145 | VALVE 322232957 UPPER VALVE OF VALVE GROUP | 7500083 | Hydraulic components |
| 55019121 | 4.55 | GEAR WHEEL | 7500084 | Transfer box |
| 55019123 | 4.19 | GEAR WHEEL | 7500085 | Transfer box |
| 3222323635 | 3.7 | DISTRIBUTIONSET | 7500086 | Hydraulic components |
| 3222323636 | 4.6 | DISTRIBUTIONSET | 7500087 | Hydraulic components |
| 55013323 | 17.5 | UNIT PRICE OF CONNECTING DISC WITHOUT ALUMINUM SHELL 48 ASSEMBLY 7 | 7500088 | engine |
| 55195075 | 0.93 | AIR CYLINDER | 7500089 | Hydraulic components |
| 3128301684 | 0 | INTERM.SUPPORT | 7500090 | Propulsion beam |
| 3128047510 | 4.9 | HOSE DRUM | 7500091 | Propulsion beam |
| 3128317550 | 6.2 | HOSE DRUM | 7500092 | Propulsion beam |
| 55001104 | 12.8 | REEL ASSY | 7500093 | Propulsion beam |
| 55154977 | 0 | OIL PIPE REEL=55185395 | 7500094 | Propulsion beam |
| 32173688 | 11 | HOSE SUPPORT | 7500095 | Propulsion beam |
| 3128047400 | 0 | PULLEY | 7500096 | Propulsion beam |
| 3128078190 | 1.4 | PULLEY | 7500097 | Propulsion beam |
| 3128304355 | 0.12 | SLIDING PIECE | 7500098 | Propulsion beam |
| 3128228757 | 0.06 | SLIDING PIECE | 7500099 | Propulsion beam |
| 33001698 | 0.26 | SLIDE PIECE ( SEAL KIT) | 7500100 | Propulsion beam |
| 26337627 | 0.28 | SLIDE PIECE | 7500101 | Propulsion beam |
| 3222307624 | 6.6 | COUPLING | 7500102 | Coupling |
| 3128216900 | 0.02 | BUSHING SEGMENT | 7500103 | 延伸筒 |
| 3128209100 | 0.03 | BUSHING SEGMENT | 7500104 | 延伸筒 |
| 3128216600 | 0.11 | SEAL | 7500105 | 延伸筒 |
| 3128209301 | 0.14 | SEAL | 7500106 | 延伸筒 |
| 3115182200 | 0.085 | DIAPHRAGM | 7500107 | rock drill |
| 3115182201 | 0.08 | DIAPHRAGM | 7500108 | rock drill |
| 3115192602 | 0.03 | DIAPHRAGM | 7500109 | rock drill |
| 3115132400 | 0.05 | DIAPHRAGM | 7500110 | rock drill |
| 15235798 | 0.06 | DIAPHRAGM | 7500111 | rock drill |
| 04114808 | 0.03 | DIAPHRAGM | 7500112 | rock drill |
| 3115247200 | 0.07 | DIAPHRAGM | 7500113 | rock drill |
| 3115153600 | 0.315 | BUSHING | 7500114 | rock drill |
| 3115915091 | 0.131 | O-RING SET | 7500115 | rock drill |
| 3115915390 | 0.251 | O-RING SET | 7500116 | rock drill |
| 3115915500 | 0 | O-RING SET | 7500117 | rock drill |
| 3115103291 | 0.071 | O-RING SET | 7500118 | rock drill |
| 3115915095 | 0.039 | SEAL KIT | 7500119 | rock drill |
| 3115915096 | 0.671 | SEAL KIT | 7500120 | rock drill |
| 3115915097 | 0.641 | SEAL KIT | 7500121 | rock drill |
| 3115901164 | 0.701 | SEAL KIT | 7500122 | rock drill |
| 3115915392 | 0.791 | SEAL KIT | 7500123 | rock drill |
| 3115915099 | 0.651 | SEAL KIT | 7500124 | rock drill |
| 3115916995 | 0.791 | SEAL KIT | 7500125 | rock drill |
| 3115914990 | 0.751 | SEAL KIT | 7500126 | rock drill |
| 3115103292 | 0 | SEAL KIT | 7500127 | rock drill |
| 3115915890 | 0.851 | SEAL KIT | 7500128 | rock drill |
| 3115915893 | 1.3 | SEAL KIT | 7500129 | rock drill |
| 3115916590 | 0.055 | SEAL KIT | 7500130 | rock drill |
| 3115916690 | 0 | REPAIR KIT | 7500131 | rock drill |
| 3115916290 | 0.25 | SEAL KIT | 7500132 | rock drill |
| 3115916390 | 0.511 | SEAL KIT | 7500133 | rock drill |
| 0666718801 | 0.04 | RADIAL LIP SEAL | 7500134 | rock drill |
| 0666719001 | 0.04 | RADIAL LIP SEAL | 7500135 | rock drill |
| 0666809603 | 0.03 | AXIAL SEAL | 7500136 | rock drill |
| 09373262 | 0.16 | V-SEAL | 7500137 | Sealing element |
| 88818359 | 0.02 | U-SEAL | 7500138 | rock drill |
| 0666671800 | 0.065 | RADIAL LIP SEAL | 7500139 | rock drill |
| 5112313349 | 0.062 | SEAL | 7500140 | rock drill |
| 0666781400 | 0 | SEAL | 7500141 | rock drill |
| 3217920444 | 0.04 | SEAL | 7500142 | rock drill |
| 5112311728 | 0.45 | SEAL | 7500143 | rock drill |
| 0666810017 | 0.001 | AXIAL SEAL | 7500144 | rock drill |
| 0666810053 | 0.015 | SEAL | 7500145 | rock drill |
| 0666800704 | 0.03 | AXIAL SEAL | 7500146 | rock drill |
| 0666800104 | 0.005 | AXIAL SEAL | 7500147 | rock drill |
| 3115233300 | 0.01 | CUP SEAL | 7500148 | rock drill |
| 0667319400 | 0 | U-SEAL | 7500149 | rock drill |
| 3115336400 | 0.015 | CUP SEAL | 7500150 | rock drill |
| 3115336300 | 0.015 | CUP SEAL | 7500151 | rock drill |
| 3115519000 | 0.01 | CUP SEAL | 7500152 | rock drill |
| 0665099921 | 0.015 | U-SEAL | 7500153 | rock drill |
| 3115238500 | 0.015 | U-SEAL | 7500154 | rock drill |
| 0667312500 | 0 | U-SEAL | 7500155 | rock drill |
| 0665100012 | 0.002 | SEAL | 7500156 | rock drill |
| 3115238600 | 0.01 | CUP SEAL | 7500157 | rock drill |
| 3115269300 | 0.01 | CUP SEAL | 7500158 | rock drill |
| 3115238700 | 0.02 | CUP SEAL | 7500159 | rock drill |
| 502432 | 0 | CONNECTING DISC | 7500160 | Rubber parts |
| 3115258200 | 0.005 | CUP SEAL | 7500161 | rock drill |
| 3115147600 | 0.09 | U-SEAL | 7500162 | rock drill |
| 3115328301 | 0.01 | CUP SEAL | 7500163 | rock drill |
| 3115328201 | 0.009 | WIPER | 7500164 | rock drill |
| 74201730 | 0.13 | RELAY | 7500165 | Electrical components |
| 3115328917 | 0.001 | SEAL RING 70×64,6×5,2 | 7500166 | rock drill |
| 3115344500 | 0.001 | SEAL RING | 7500167 | rock drill |
| 3115302400 | 0.01 | WIPER | 7500168 | rock drill |
| 3115122400 | 0 | SET OF SEALS | 7500169 | rock drill |
| 3115122500 | 0 | SET OF SEALS | 7500170 | rock drill |
| 3222329288 | 0.22 | PRESSURE SWITCH | 7500171 | Electrical components |
| 514611 | 21.2 | HYDRAULIK MOTOR | 7500172 | Hydraulic components |
| 2653214268 | 0.001 | FILTER PRESSURE REDUCING VALVE | 7500173 | filter |
| 3176001670 | 0.54 | PROTECTOR | 7500174 | Electrical components |
| 3176001672 | 0.515 | RELAY | 7500175 | Electrical components |
| 3115084500 | 0.005 | SEAL KIT | 7500176 | rock drill |
| 3222310892 | 0.165 | PRESSURE SWITCH | 7500177 | Electrical components |
| 3222316254 | 0.165 | PRESSURE SWITCH 322231892 | 7500178 | Electrical components |
| 3222336758 | 0.165 | PRESSURE SWITCH 322231892 | 7500179 | Electrical components |
| 3217999709 | 1.7 | SOLENOID VALVE | 7500180 | Electrical components |
| 55005392 | 0.86 | AIR CYLINDER | 7500181 | vacuum cleaner |
| 442.7112-00 | 0 | H48 CONE CRUSHER HERRINGBONE FRAME SEAL | 7500182 | Other parts |
| 2653217741 | 1.4 | SWITCH | 7500183 | Electrical components |
| 55028836 | 0 | SOLENOID VALVE=BG376134 | 7500184 | Electrical components |
| 3115328401 | 0.01 | SET OF SEALS | 7500185 | rock drill |
| 3115328402 | 0.02 | SET OF SEALS | 7500186 | rock drill |
| 3115328602 | 0.005 | COMBINATION SEAL RING | 7500187 | rock drill |
| 3115328605 | 0.01 | COMBINATION SEAL RING | 7500188 | rock drill |
| 3115328802 | 0.001 | COMBINED DUST RING | 7500189 | rock drill |
| 3115328805 | 0.001 | COMBINED DUST RING | 7500190 | rock drill |
| 3115304800 | 0.001 | SEAL RING | 7500191 | rock drill |
| 3115329002 | 0.001 | SEAL RING | 7500192 | rock drill |
| 3115328901 | 0.001 | SEAL RING | 7500193 | rock drill |
| 3115328202 | 0.005 | DUST RING | 7500194 | rock drill |
| 3115027700 | 0.4 | COUPLING | 7500195 | rock drill |
| 3128306345 | 6 | CHUCK | 7500196 | rock drill |
| BG00376134 | 1.76 | MAGNETIC VALVE | 7500197 | Electrical components |
| 3115347390 | 0.045 | SEAL KIT | 7500198 | rock drill |
| 3125063400 | 5.1 | DOWEL | 7500199 | rock drill |
| 3128094201 | 0 | PARIETAL PLATE | 7500200 | rock drill |
| 26363418 | 3 | BUFFER | 7500201 | Propulsion beam |
| 3222306899 | 2 | AIR PIPE | 7500202 | filter |
| 3177001301 | 0.085 | DISK | 7500203 | Coupling |
| 3128302554 | 0.24 | TOOL SUPPORT RUBBER SLEEVE | 7500204 | Propulsion beam |
| 3128302548 | 0.54 | BUSHING | 7500205 | Propulsion beam |
| 3128259405 | 0.1 | SEAL KIT | 7500206 | Sealing element |
| 3222314401 | 0.042 | SEAL KIT | 7500207 | Sealing element |
| 3128259426 | 0.073 | SEAL KIT | 7500208 | Sealing element |
| 9120099006 | 0.04 | SEAL KIT | 7500209 | Sealing element |
| 3128321936 | 0.08 | SEAL KIT | 7500210 | Sealing element |
| 3128259258 | 0.07 | SEAL KIT | 7500211 | Sealing element |
| 9120099007 | 0.05 | SEALING SET | 7500212 | Sealing element |
| 9121591350 | 0.13 | SEAL KIT | 7500213 | Sealing element |
| 6060011088 | 0.135 | SEAL KIT | 7500214 | Sealing element |
| 3222326384 | 0.14 | SEAL KIT | 7500215 | Sealing element |
| 3128259254 | 0.038 | SEAL KIT | 7500216 | Sealing element |
| 9120099313 | 0.264 | SEAL KIT | 7500217 | Sealing element |
| 9120099312 | 0.2 | SEAL KIT | 7500218 | Sealing element |
| 3128307760 | 0.22 | SEAL KITSEAL KIT/ | 7500219 | Sealing element |
| 3128307778 | 0.485 | SEAL KI | 7500220 | Sealing element |
| 3128302508 | 0.1 | SEAL KIT | 7500221 | Sealing element |
| 3128302506 | 0.29 | SEAL KI | 7500222 | Sealing element |
| 3128209144 | 0.26 | SEAL KIT | 7500223 | Sealing element |
| 3128209145 | 0.47 | BEARING KIT | 7500224 | Sealing element |
| 3222320801 | 3.8 | SHAFT | 7500225 | Propulsion beam |
| 87936939 | 0.4 | SOLENOID VALVE CABLE  24V | 7500226 | Electrical components |
| 9120099014 | 0.22 | SEAL KIT | 7500227 | Sealing element |
| 9122387750 | 0.06 | SEAL KIT | 7500228 | Sealing element |
| 9120099012 | 0.16 | SEALING SET | 7500229 | Sealing element |
| 9120099008 | 0.062 | SEAL KIT | 7500230 | Sealing element |
| 9120099009 | 0.065 | SEAL KIT | 7500231 | Sealing element |
| 9121701750 | 0.16 | SEAL KIT | 7500232 | Sealing element |
| 9122351700 | 0 | SEAL KIT | 7500233 | Sealing element |
| 9120099316 | 0.3 | SEAL KIT | 7500234 | Sealing element |
| 9120099310 | 0.13 | SEAL KIT | 7500235 | Sealing element |
| 9120099306 | 0.084 | SEAL KIT | 7500236 | Sealing element |
| 9121669650 | 0.24 | SEAL KIT | 7500237 | Sealing element |
| 9121667550 | 0.094 | SEALING SET | 7500238 | Sealing element |
| 9120099314 | 0.3 | SEAL KIT | 7500239 | Sealing element |
| 3222313971 | 0.01 | SEAL KIT | 7500240 | Sealing element |
| 9121686050 | 0.13 | SEAL KIT | 7500241 | Sealing element |
| 3222314402 | 0.022 | SEAL KIT | 7500242 | Sealing element |
| 3222327749 | 0.11 | SEAL KIT | 7500243 | Sealing element |
| 3222327753 | 0.22 | SEAL KIT | 7500244 | Sealing element |
| 9121667650 | 0.18 | SEALING SET | 7500245 | Sealing element |
| 3128314257 | 0.1 | SEAL KIT | 7500246 | Sealing element |
| 9120099010 | 0.11 | SEAL KIT | 7500247 | Sealing element |
| 9121652650 | 0.406 | SEAL KIT | 7500248 | Sealing element |
| 9122365650 | 0.209 | SEAL KIT | 7500249 | Sealing element |
| 9120099309 | 0.1 | SEAL KIT | 7500250 | Sealing element |
| 3128003077 | 0.21 | SEAL KIT | 7500251 | Sealing element |
| 6060011086 | 0.21 | SEAL KIT | 7500252 | Sealing element |
| 3128209965 | 0.242 | SEAL KIT | 7500253 | |
| 9122376450 | 0.142 | SEAL KIT | 7500254 | Sealing element |
| 9121598750 | 0.235 | SEAL KIT | 7500255 | Sealing element |
| 9120099011 | 0.1 | SEALING SET | 7500256 | Sealing element |
| 9120069061 | 0 | SEAL KIT | 7500257 | Sealing element |
| 8231120698 | 0.01 | SEAL KIT | 7500258 | Sealing element |
| 3125063900 | 0.09 | BUFFER | 7500259 | Propulsion beam |
| 3122030900 | 0.04 | RUBBER RING | 7500260 | arm |
| 87936809 | 0.221 | SOLENOID VALVE CABLE. 24V | 7500261 | Electrical components |
| 9106144424 | 0.087 | COIL | 7500262 | Electrical components |
| 3222312389 | 0.44 | CARTRIDGE VALVE | 7500263 | Hydraulic components |
| 3128078385 | 0 | TUBING CLAMP | 7500264 | Propulsion beam |
| 3128302300 | 0 | TUBING CLAMP | 7500265 | Propulsion beam |
| 3128061800 | 0.96 | SEAL | 7500266 | Propulsion beam |
| 3216933912 | 1.1 | SLAG RETAINING SEAL | 7500267 | Propulsion beam |
| 3216933913 | 1 | SLAG RETAINING SEAL | 7500268 | Propulsion beam |
| 3216933914 | 1.3 | SLAG RETAINING SEAL | 7500269 | Propulsion beam |
| 3216933915 | 0.96 | SLAG RETAINING SEAL | 7500270 | Propulsion beam |
| 2615120408 | 0 | SEAL RING | 7500271 | Sealing element |
| 3115223100 | 0.06 | DRILL COLLAR | 7500272 | Propulsion beam |
| 88564016 | 0 | SEAL RING | 7500273 | Sealing element |
| 88565014 | 0 | SEAL RING | 7500274 | Sealing element |
| 88564055 | 0 | SEAL RING | 7500275 | Sealing element |
| 88565013 | 0 | SEAL RING | 7500276 | Sealing element |
| 3115303100 | 0.285 | HEAD GUIDE SLEEVE | 7500277 | rock drill |
| 0259031100 | 0.015 | THREAD INSERT | 7500278 | Hardware |
| 0259001100 | 0.008 | THREAD INSERT | 7500279 | Hardware |
| 0259206100 | 0.01 | THREAD INSERT | 7500280 | Hardware |
| 0259006800 | 0.005 | THREAD INSERT | 7500281 | Hardware |
| 0259206200 | 0.014 | THREAD INSERT | 7500282 | Hardware |
| 0259200900 | 0.003 | THREAD INSERT | 7500283 | Hardware |
| 0259201300 | 0.007 | THREAD INSERT | 7500284 | Hardware |
| 0259204400 | 0.005 | THREAD INSERT | 7500285 | Hardware |
| 0259201000 | 0.012 | LOCKING TYPE STEEL WIRE INSERT | 7500286 | Hardware |
| 0259204500 | 0.002 | THREAD INSERT | 7500287 | Hardware |
| 0259201400 | 0.001 | LOCKING TYPE STEEL WIRE INSERT | 7500288 | Hardware |
| 0661100013 | 0.001 | SEAL WASHER | 7500290 | Sealing element |
| 0661102600 | 0 | SEAL WASHER | 7500293 | Sealing element |
| 0661103300 | 0.005 | TREDO 18 | 7500294 | Sealing element |
| 0661101200 | 0 | SEAL | 7500295 | Sealing element |
| 0661102900 | 0 | SEAL | 7500296 | Sealing element |
| 0661104900 | 0 | SEAL WASHER | 7500297 | Sealing element |
| 3218259218 | 0 | SEAL KIT | 7500298 | Sealing element |
| 3222326319 | 0 | SEAL KIT | 7500299 | Sealing element |
| 3128312533 | 0.115 | SEAL KIT | 7500300 | Sealing element |
| 3115505910 | 0.01 | SPACER | 7500301 | rock drill |
| 9120099401 | 0.005 | SEAL KIT | 7500302 | Sealing element |
| 3128302113 | 0.22 | PLATE | 7500303 | Propulsion beam |
| 3128280008 | 0 | THRUST BEARING | 7500304 | arm |
| 3128280009 | 0 | THRUST BEARING | 7500305 | arm |
| 3128280010 | 0 | THRUST BEARING | 7500306 | arm |
| 3128280000 | 0 | THRUST BEARING | 7500307 | arm |
| 3128280004 | 0 | THRUST BEARING | 7500308 | arm |
| 0666809702 | 0.02 | AXIAL SEAL | 7500309 | Propulsion beam |
| 3128311987 | 0.4 | SEAL KIT | 7500310 | Sealing element |
| 3128311988 | 0.63 | BEARING SET | 7500311 | Sealing element |
| 3128259846 | 0.08 | SEAL KIT | 7500312 | Sealing element |
| 9121704550 | 0.3 | SEAL KIT | 7500313 | Sealing element |
| 3128228755 | 0.084 | SLIDING PIECE | 7500314 | Propulsion beam |
| 3115255900 | 0.005 | SET OF SEALS | 7500315 | rock drill |
| 3222309437 | 0 | PULLEY | 7500316 | Propulsion beam |
| 0665930086 | 0.02 | GUIDE RING, EXT | 7500317 | Sealing element |
| 0665070073 | 0.036 | SEAL | 7500318 | Sealing element |
| 0661154700 | 0.004 | BACK-UP RING | 7500319 | Sealing element |
| 0663215800 | 0.015 | O-RING | 7500320 | Sealing element |
| 0665930085 | 0.008 | GUIDE RING, EXT | 7500321 | Sealing element |
| 0665917001 | 0.014 | WIPER | 7500322 | Sealing element |
| 0665100073 | 0.01 | SEAL | 7500323 | Sealing element |
| 3115915590 | 0.036 | O-RING SET | 7500324 | Sealing element |
| 11195079 | 0 | DAMPING RUBBER PAD=15167172 | 7500325 | Rubber parts |
| 15167172 | 0 | DAMPING RUBBER PAD=1119579 | 7500326 | Rubber parts |
| 0516150401 | 0.052 | NEEDLE BEARING | 7500327 | rock drill |
| 0516153800 | 0.098 | NEEDLE BEARING | 7500328 | rock drill |
| 3115173200 | 0 | PISTONGEAR WHEEL | 7500329 | rock drill |
| 3115027400 | 0.65 | GEAR WHEEL | 7500330 | rock drill |
| 0500450061 | 0.014 | FLANGE BEARING | 7500331 | arm |
| 0500450024 | 0.089 | FLANGE BEARING | 7500332 | arm |
| 0500450017 | 0.376 | PLAIN BEARING | 7500333 | arm |
| 0500450086 | 0.088 | PLAIN BEARING | 7500334 | Hardware |
| 0500450127 | 0.175 | PLAIN BEARING | 7500335 | arm |
| 0500450106 | 0.7 | PLAIN BEARING | 7500336 | arm |
| 0500450071 | 0.29 | PLAIN BEARING | 7500337 | arm |
| 0500450129 | 0.235 | PLAIN BEARING | 7500338 | arm |
| 0500453620 | 0.305 | PLAIN BEARING | 7500339 | arm |
| 0500452007 | 0 | BUSHING | 7500340 | arm |
| 0500450122 | 0.3 | PLAIN BEARING | 7500341 | arm |
| 0500450149 | 0.56 | PLAIN BEARING | 7500342 | arm |
| 0500450150 | 0.66 | PLAIN BEARING | 7500343 | arm |
| 0500450144 | 0.605 | PLAIN BEARING | 7500344 | arm |
| 0500450145 | 0.51 | PLAIN BEARING | 7500345 | arm |
| 0500129600 | 0.58 | PLAIN BEARING | 7500346 | arm |
| 0500032400 | 0.83 | PLAIN BEARING | 7500347 | arm |
| 0500453614 | 0.52 | PLAIN BEARING | 7500348 | arm |
| 3125613300 | 0 | PLAIN BEARING | 7500349 | arm |
| 3128303897 | 0 | BUSHING | 7500350 | arm |
| 0500452002 | 0.12 | BUSHING | 7500351 | arm |
| 0500452003 | 0 | BUSHING | 7500352 | arm |
| 0500450065 | 0.325 | FLANGE BEARING | 7500353 | arm |
| 0500450088 | 0.465 | PLAIN BEARING | 7500354 | arm |
| 0500450094 | 0.38 | FLANGE BEARING | 7500355 | arm |
| 0500450008 | 0.09 | FLANGE BEARING | 7500356 | arm |
| 0500450012 | 0.41 | FLANGE BEARING | 7500357 | arm |
| 0500450015 | 0.04 | PLAIN BEARING | 7500358 | arm |
| 0500450066 | 0.045 | PLAIN BEARING | 7500359 | arm |
| 0500450006 | 0.055 | FLANGE BEARING | 7500360 | arm |
| 0500450009 | 0.208 | PLAIN BEARING | 7500361 | arm |
| 0500450064 | 0.536 | PLAIN BEARING | 7500362 | arm |
| 0500450014 | 0.185 | PLAIN BEARING | 7500363 | arm |
| 0500450082 | 0.052 | PLAIN BEARING | 7500364 | arm |
| 0500451033 | 0 | PLAIN BEARING | 7500365 | arm |
| 0500450023 | 0.143 | FLANGE BEARING | 7500366 | arm |
| 3115264980 | 5.1 | PISTONGEAR WHEEL | 7500367 | rock drill |
| 3128082907 | 0.94 | CHECK | 7500368 | Propulsion beam |
| 3128078548 | 0.46 | ALUMINUM CLAMPING BLOCK | 7500369 | Propulsion beam |
| 3128078549 | 0.48 | HOLDER | 7500370 | Propulsion beam |
| 3128078438 | 1 | HOLDER | 7500371 | Propulsion beam |
| 3128078439 | 0.93 | HOLDER | 7500372 | Propulsion beam |
| 3115277280 | 0.451 | SEAL HOUSE COMP | 7500373 | rock drill |
| 15274538 | 1.65 | FRONT COVER ASSEMBLY | 7500374 | rock drill |
| 15257638 | 0.2 | DISTRIBUTOR | 7500375 | rock drill |
| 15271108 | 0.42 | BUSHING | 7500376 | rock drill |
| 55025293 | 0.04 | SEAL KIT | 7500377 | rock drill |
| 55069568 | 2.08 | SEAL HOUSING | 7500378 | rock drill |
| 3115309600 | 5.4 | PISTON | 7500379 | rock drill |
| 3115270080 | 5.9 | ACCUMULATOR (HIGH PRESSURE) | 7500380 | rock drill |
| 3115269680 | 5.5 | ACCUMULATOR (LOW PRESSURE) | 7500381 | rock drill |
| 3115351181 | 6 | DIAPRAGM ACCUMULATOR CPL | 7500382 | rock drill |
| 3115345181 | 5.6 | DIAPRAGM ACCUMULATOR CPL | 7500383 | rock drill |
| 3128306180 | 1.1 | HOLDER | 7500384 | rock drill |
| 3115212100 | 3.5 | FLUSHING HEAD | 7500385 | rock drill |
| 3115168000 | 0.371 | PISTON GUIDE | 7500386 | rock drill |
| 3115168001 | 0.32 | PISTON GUIDE EX3115168000 | 7500387 | rock drill |
| 3115297300 | 0 | GUIDE SLEEVE | 7500388 | rock drill |
| 3115309400 | 0.311 | PISTON GUIDE | 7500389 | rock drill |
| 3115342600 | 8.1 | PISTON | 7500390 | rock drill |
| 3115212600 | 6 | PISTON | 7500391 | rock drill |
| 3115145700 | 0.8 | SIDE BOLT | 7500392 | rock drill |
| 3115211301 | 1.3 | SIDE BOLT | 7500393 | rock drill |
| 3115211300 | 1.3 | SCREW | 7500394 | rock drill |
| 3115212000 | 4.2 | FLUSHING HEAD | 7500395 | rock drill |
| 56044552 | 0.1 | LEVEL SWITCH **SEE T TEXT*** | 7500396 | Electrical components |
| 04700190 | 0.01 | BREATHER | 7500397 | filter |
| 87082269 | 0.001 | CIRCUIT BREAKER 15A | 7500398 | Electrical components |
| 3115101048 | 1.5 | MADA AXIS | 7500399 | rock drill |
| 5535924000 | 1.2 | BUSHING | 7500400 | rock drill |
| 15413458 | 1.54 | REAR BUSHING | 7500401 | rock drill |
| 86623499 | 0.38 | SEAL KIT | 7500402 | rock drill |
---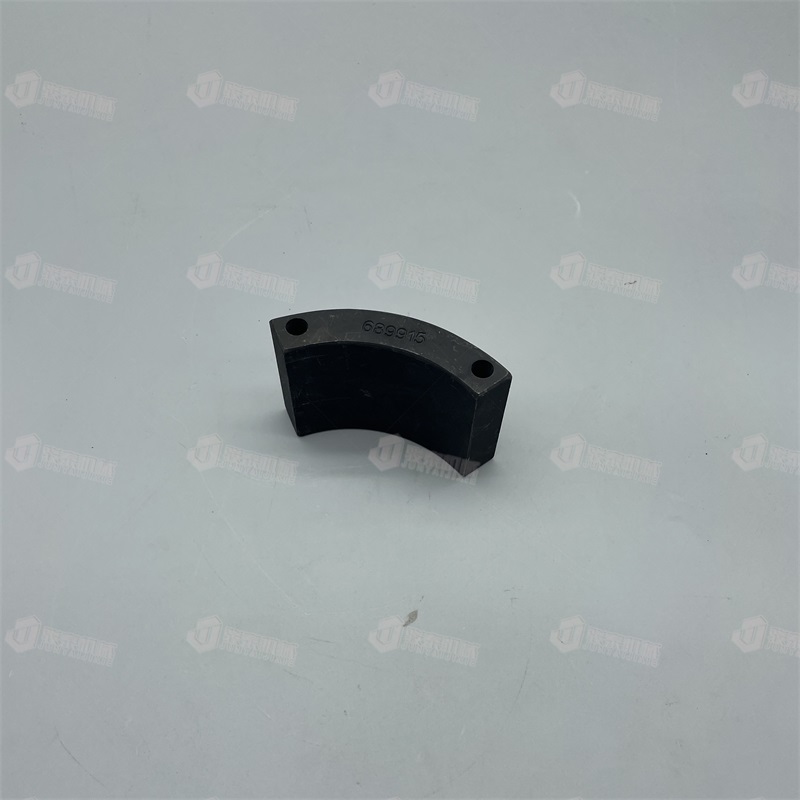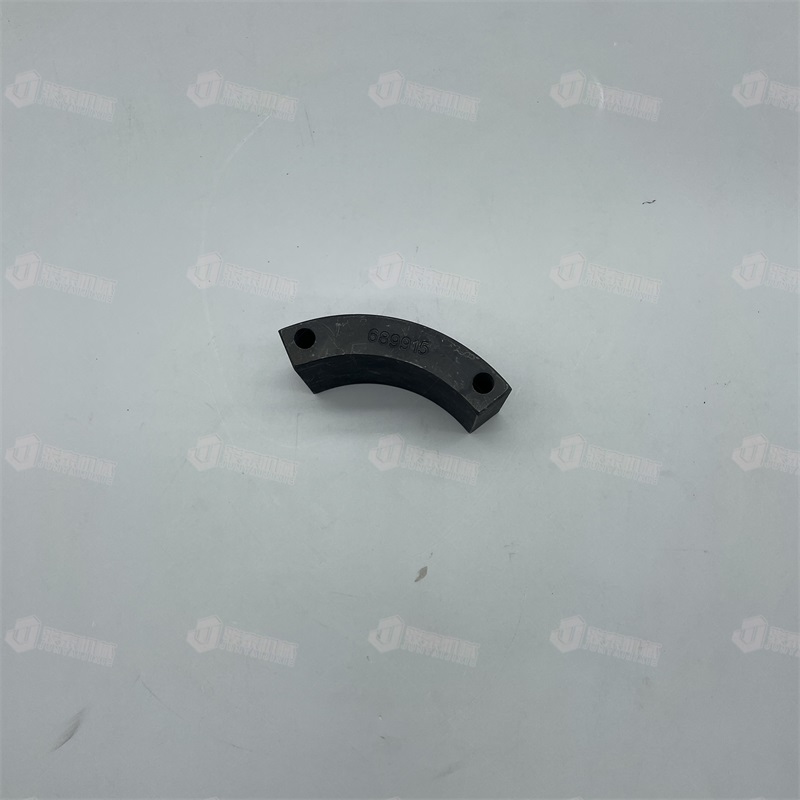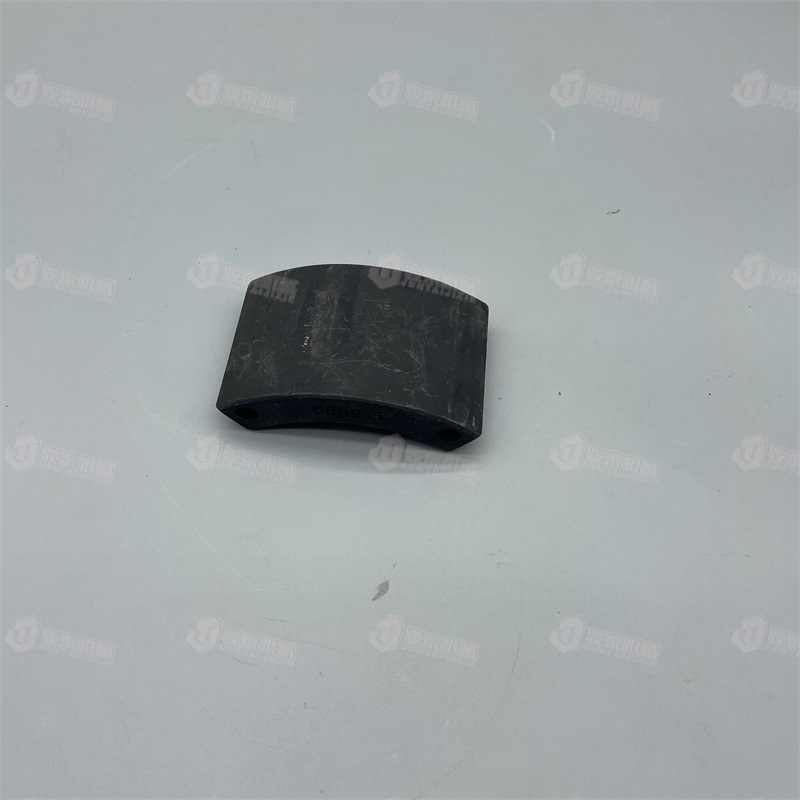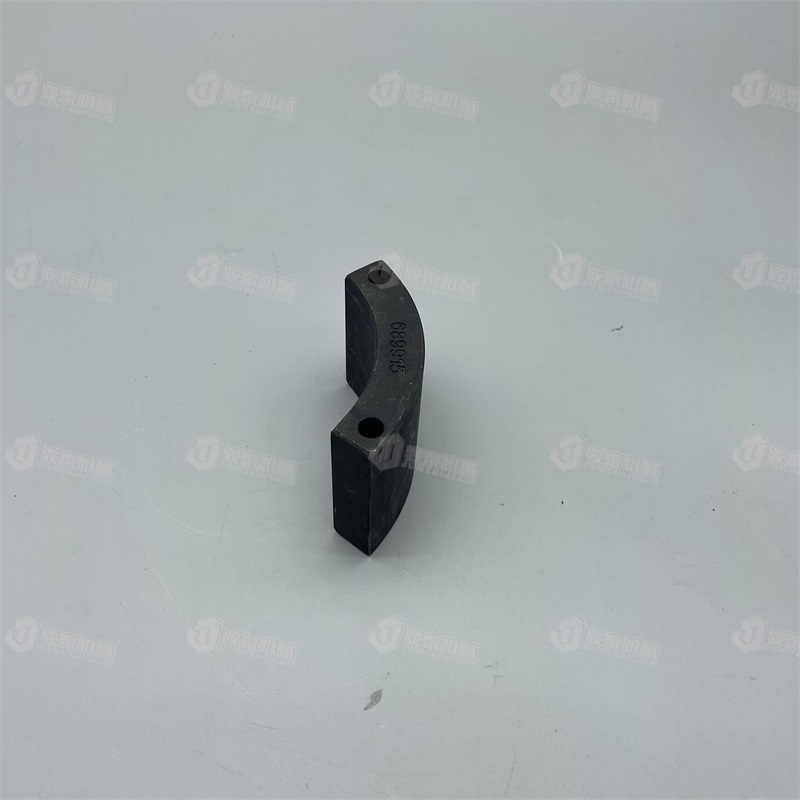 ---
Previous:
Spare Part For Sandivk Chain Feed
---
Write your message here and send it to us